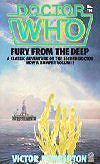 Posted : 1 year ago on 2 June 2021 04:57 (A review of
Doctor Who-Fury from the Deep (A Target book)
)
Also made into an animated mini-series [Link removed - login to see]

0 comments,
Reply to this entry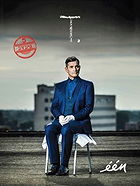 Posted : 1 year, 1 month ago on 28 May 2021 06:33 (A review of
Professor T. (2015- )
)
Je hoeft geen Vlaams te spreken om van deze tv-show te genieten!
Of course, through the courtesy of corporate translation service, the PBS subtitles are in English.
As for the show: imagine a character with the phobic quirks of [Link removed - login to see] but with the arrogance and dysfunctional upbringing of [Link removed - login to see] and you have Professor Jasper Teerlinck. Roped in by former student and current Belgian police Inspector Annelies Donckers to help solve a case tinged with personal guilt on her part, T becomes integral to help solving the various murders in Antwerp. A cookie-cutter police procedural, but nonetheless interesting to watch.

0 comments,
Reply to this entry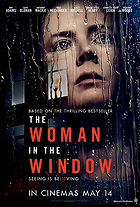 Posted : 1 year, 1 month ago on 19 May 2021 03:24 (A review of
The Woman in the Window
)
Confusing and confused! Was this a distaff remake of Hitchcock's [Link removed - login to see] Or Sigourney Weaver's [Link removed - login to see] (Edit - scratch that,...however, there are published articles intimating plagiarism between the plot and the book upon which this film is based). In the end, I felt more confused. Maybe I was expecting more from a star like Amy Adams, who could turn scripted pig's ear into a cinematic silk purse?
Maybe I'll come back and watch it again?
Or maybe I won't,...
Confused?

1 comments,
Reply to this entry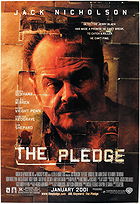 Posted : 1 year, 2 months ago on 22 April 2021 03:34 (A review of
The Pledge
)
I saw this when it was first released in the theatres and I've since watched it numerous times on TV but, even though I know it's based on a crime novel (Sight and Sound), the beginning and ending scenes still leave you wondering: did Jerry Black, failing to catch his last killer, retire into the life of a doddering drunk who is fantasizing about the movie's events, or was he numbing the pain of losing his idyllic small-town life by using his girlfriend's daughter as bait to catch the serial killer?

0 comments,
Reply to this entry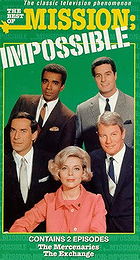 Posted : 1 year, 3 months ago on 29 March 2021 06:36 (A review of
The Exchange
)
Another first for Mission: Impossible - an episode that didn't start with it's traditional IMF briefing to Jim Phelps. Instead, we see an operation already in place in an unnamed Eastern Bloc country. Jim, Willy and Cinnamon have installed themselves into the militaristic government to steal vitally important documents. But,...things go awry and Cinnamon is captured!
Normally, under the rules of the Impossible Missions Force, her life is now forfeit and the team should cut their losses and move on.
Instead, Jim pulls of an extraordinary exchange and Cinnamon is returned to the team!
And how did Cinnamon (in real life, Barbara Bain) repay the team? She asked for more money and was gone (along with husband and co-star Martin Landau) by the end of Season 3!
Boy, the nerve of some people!!

0 comments,
Reply to this entry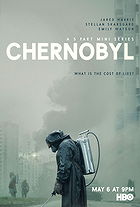 Posted : 1 year, 3 months ago on 29 March 2021 06:06 (A review of
Chernobyl
)
The stuff of nightmares! This past week marked the 42nd anniversary of the Three Mile Island disaster (in a quirk of timing, the movie [Link removed - login to see] was released during the same week) in Harrisburg, Pennsylvania. As with most Philadelphians, I remember watching this disaster play out in real time, so this weekend I spent a few hours re-watching Chernobyl. Comparing the two, TMI was a minor hiccup in the reactor!

For those of a certain age, especially in Western European and North America, the Chernobyl disaster played out in a shroud of typical Iron Curtain secrecy.

Oh, what little we knew, or even suspected back then!!

"Chernobyl" the mini-series encapsulated, in exquisite detail, not only how bad it truly was (and worse, what it could've been), but to what extents the Soviet government went to hide it from the world community at large and how little the Soviets valued human lives.

In the closing credits, Soviet leader Michael Gorbachev cited Chernobyl as "the beginning of the end of the USSR." So many lies, so many deaths unaccounted for, so many nightmares.

0 comments,
Reply to this entry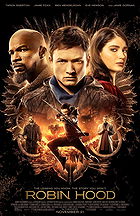 Posted : 1 year, 3 months ago on 7 March 2021 08:24 (A review of
Robin Hood
)
When I saw the previews for this on the SyFy Channel, I was curious: Jamie Foxx as (Little) John suggested another Kevin Costner-like telling of the tale, but without the gleefully-sophomoric Mel Brooks-like parody. Some of the scenery and plot even suggested the anachronisms of A Knight's Tale, without the sly winks and nudges to the audience (dancing to David Bowie's "Golden Years" while keeping a straight face, anyone?)

Instead I got this: A meandering preamble by Friar Tuck suggesting this was a prequel and, quite possibly, a franchise in the making. Well, speaking of anachronisms, the King Richard-era city of Nottingham, when viewed a wide panning and as the setting for the story, looked mighty impressive for the limited engineering skills available at that time.

Well, any hopes of a franchise failed when you decide to toss every woke culture trope into the mix:

- The Crusades as an earlier version of The Gulf Wars? Hell, the English are even wearing desert-camo leather! Notably, Sir Guy of Gisbourne, long the antagonist to Robin's adventures all but disappears after these scenes. Maybe he would've returned in any sequels?
- We knew the Ottomans were an technologically-advanced society, but arrow-launching Gatling guns (or even M-240-Golfs for Gulf-savvy armament fans)?? And scenes all but lifted directly from Saving Private Ryan to boot!
- John as a Muslim Socialist? Oh, boy, that's gonna make some of Sanders' followers "Bern!"
- The Sherriff of Nottingham,....dear Lord, where do we start? An amalgam of every bloviating US neo-con and Britain First politician, whipping the populace to fund his anti-Muslim/anti-immigration war wagering (hey, isn't that the job of the King or Prince John?). The Sheriff as a survivor of the abuses of the Catholic Church AND their lay puppet to carry out whatever machinations they had in mind?

As I mentioned at the beginning, this appeared to be a prequel or the start of a planned franchise, which would explain the absence of some of the more well-known "Merry Men" such as Will Scarlett (Jamie Dornan's Will Tillman has an altogether different fate) and Alan-a-Dale.

In the end, the movie's foul stench would've caused King Richard to name the toilets "Johns" had Prince John even appeared in the plot!

Ah, well, another "what-if" that'll never come to fruition.

0 comments,
Reply to this entry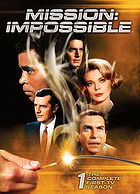 Posted : 1 year, 4 months ago on 23 February 2021 05:40 (A review of
Action!
)
Your mission, should you choose to accept it, is to believe that this was the ONLY episode where the team's leader (Daniel Briggs or Jim Phelps) didn't accept the assignment briefing. Barbara Bain's character, Cinnamon Carter, accepts the ubiquitous mission briefing instead of Steven Hill's character, Daniel Briggs. Why? Steven Hill was an orthodox Jew and, as such, obliged to leave the set by sunset on Friday in order to observe the Sabbath. Early in the season's production, this was an easy workaround but, as the show's popularity increased, production schedules got tighter and obliging Hill became more difficult. So did Steven Hill, and he was suspended from the show for this episode (his absence was explained by Cinnamon as "being on another assignment.")

0 comments,
Reply to this entry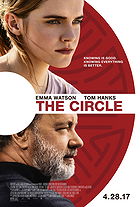 Posted : 1 year, 4 months ago on 21 February 2021 03:57 (A review of
The Circle
)
The was a good movie plot somewhere in here. A searing commentary on social media and a major broadside shot at Google? A look at how Alphabet has manipulated an entire generation of young idealists looking for a quick way to pay off that French Art Appreciation degree college debt? Somewhere along the way, the plot took an eponymous turn and I was left scratching my head.

0 comments,
Reply to this entry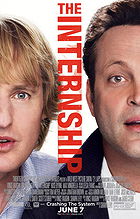 Posted : 1 year, 4 months ago on 21 February 2021 03:49 (A review of
The Internship
)
Probably the last hurrah of the "Frat Pack," it tries to recapture the inoffensive buddy-comedy charm of "Wedding Crashers" (including the buzzkill, vibe-destroying presence of Will Farrell). Like Wedding Crashers, it was an easy-to-follow plot about "a coupla-guys" living outside society and having fun while doing it. Ultimately, everyone else comes around to their way of thinking and their lifestyle prevails. The End. Not an unpleasant way to spend the day while a snowstorm rages around you!
Now, about the some of the plot details: here we are, 7 years removed from the film's release and it's amazing how much of the Googleverse, and parent company Alphabet, have changed in such a short time. Another review calls this movie [Link removed - login to see] Maybe in a whitewashed, rose-colored glasses sort of world. For a good Google-related companion piece, watch [Link removed - login to see] featuring Emma Watson.

0 comments,
Reply to this entry